"I'm gonna swallow you down"

Spoiler warning!
This article contains spoiler, read at your own risk.
Earth is the third-closest planet to the Sun, the densest planet in the Solar System, the largest of the Solar System's four terrestrial planets and the only celestial body known to accommodate life. It is home to millions of species, including a global population of humans, that are supported and nourished by its biosphere and minerals.
In Tasty Planet, it can be found in Orbit and Cosmos.
In Tasty Planet Back for Seconds, it can be found in Distant Future.
Around 12,742 km or 13.335 Megameters.
Sightings
Edit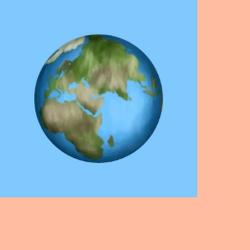 |Earth in Imagemap