Help our wiki more improved by finishing these checklist.
Around the Wiki
| | | | |
| --- | --- | --- | --- |
| See more Tasty Planet series games. | Worlds in the games. | More information about the levels. | Entities in the games. |
Featured Article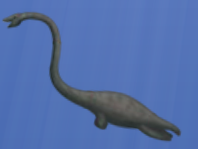 The Loch Ness Monster is a cryptid, a creature whose existence has been suggested but has not been discovered or documented by the scientific community. It is reputedly a large unknown animal that inhabits Loch Ness in the Scottish Highlands.
Read more...
Weekly Trivia
Your favorite world so far in Tasty Planet Back for Seconds?
Vote for the best Tasty Planet series games by click here.
Featured Polls
If Dingo Games decide to make Tasty Planet 4, what name it will be chose?

 

What is your favorite level?

 
Blogs
Create blog post
News
Hey wikians! I have returned to this wiki after a long hiatus to clean it up further. I am continuing to work on the checklist, which I have now added to. I hope that maybe others will come back too to help!

Read more >
See more >
Ad blocker interference detected!
Wikia is a free-to-use site that makes money from advertising. We have a modified experience for viewers using ad blockers

Wikia is not accessible if you've made further modifications. Remove the custom ad blocker rule(s) and the page will load as expected.