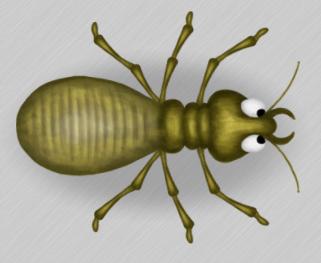 Termite is an insect that mostly feeds on dead plant material, generally in the form of wood, leaf litter. Due to their small size, termites usually live in colonies under giant mounds of earth, and work together to scavenge their prey. In Tasty Planet Back for Seconds, they can be found in Late Cretaceous period.
Level Appearances
Edit
Appearances
Edit
Ad blocker interference detected!
Wikia is a free-to-use site that makes money from advertising. We have a modified experience for viewers using ad blockers

Wikia is not accessible if you've made further modifications. Remove the custom ad blocker rule(s) and the page will load as expected.